Recently we discussed ecofriendly disposal of coffee grounds. Here are some more ways that your caffeine fix can have a conscience:
1. Get rid of the disposable paper cup!
Although paper beats styrofoam, most mainstream disposable coffee cups are still no good. Nina Spitzer writes, "Most paper cups have a thin coating of polyethylene resin [for] insulation and durability. This plastic coating prevents recycling of the cups. Worst, possible carcinogenic chemicals may leach into the hot coffee from that same plastic resin coating." Furthermore, coffee cups, plastic lids, and paper sleeves take up a LOT of space in landfills. More than 14 billion to-go cups are used in the United States every year. That's a huge amount of unnecessary waste. Before you grab your nonfat extra-foam caramel latte, consider using your own tumbler or mug. In addition to the satisfaction of being greener, you may get a little discount, as some cafes like to reward their ecofriendly patrons. As an extra bonus, many quirky and stylish designs are available: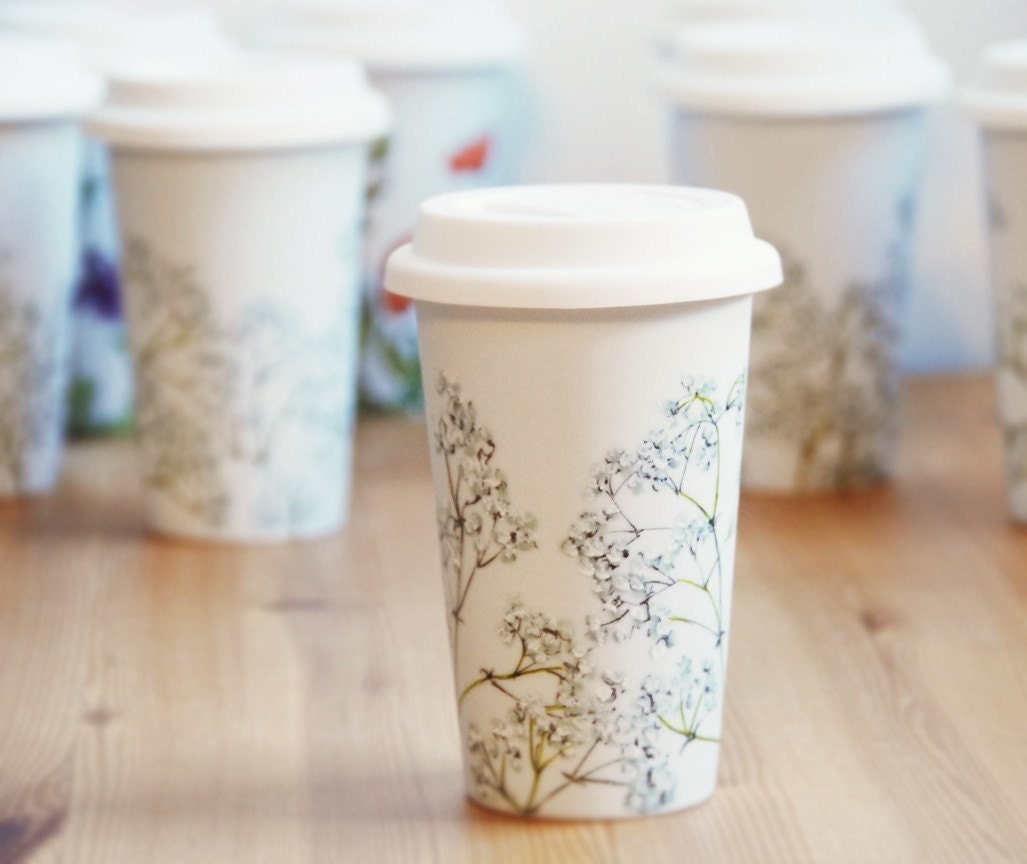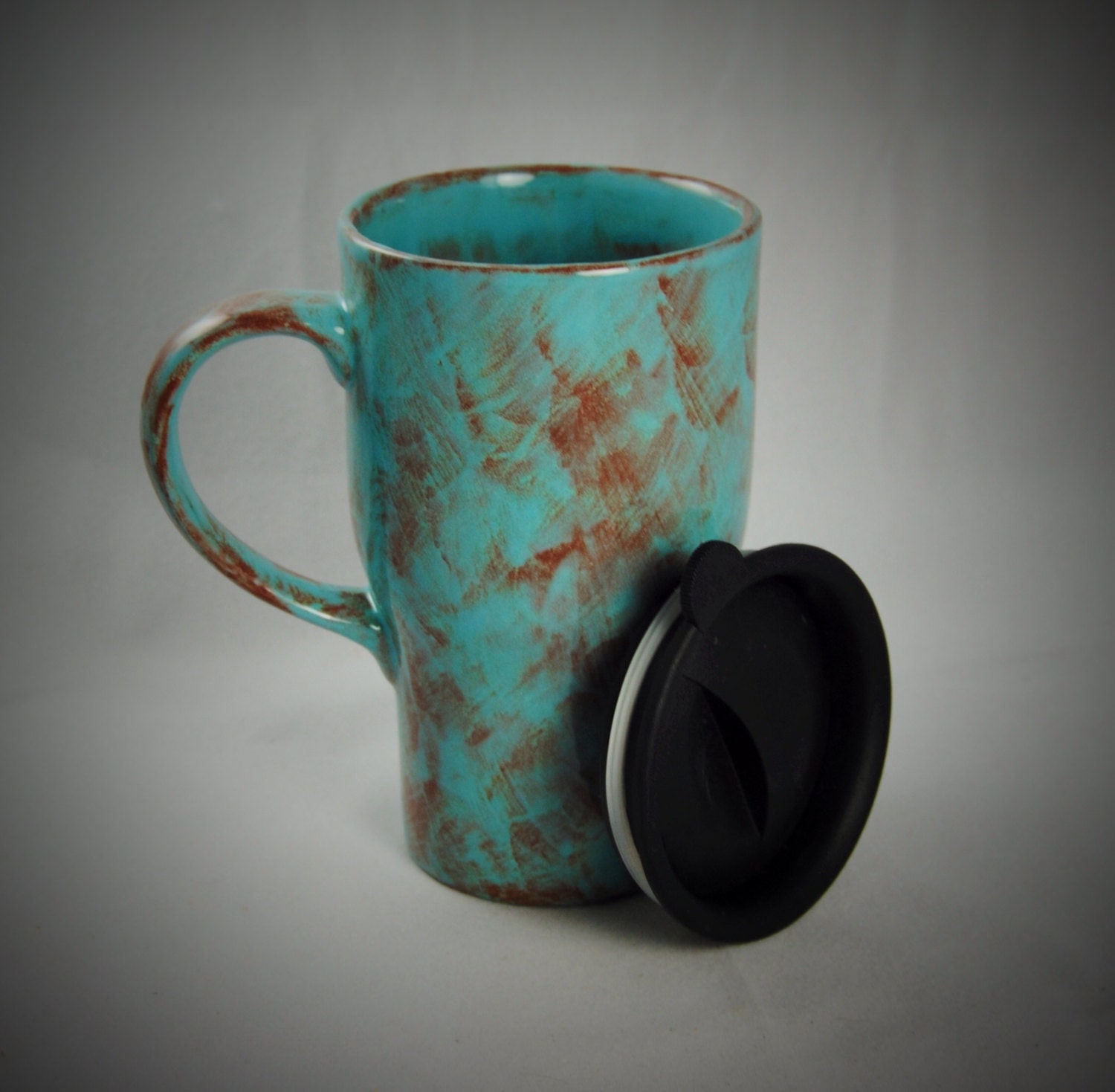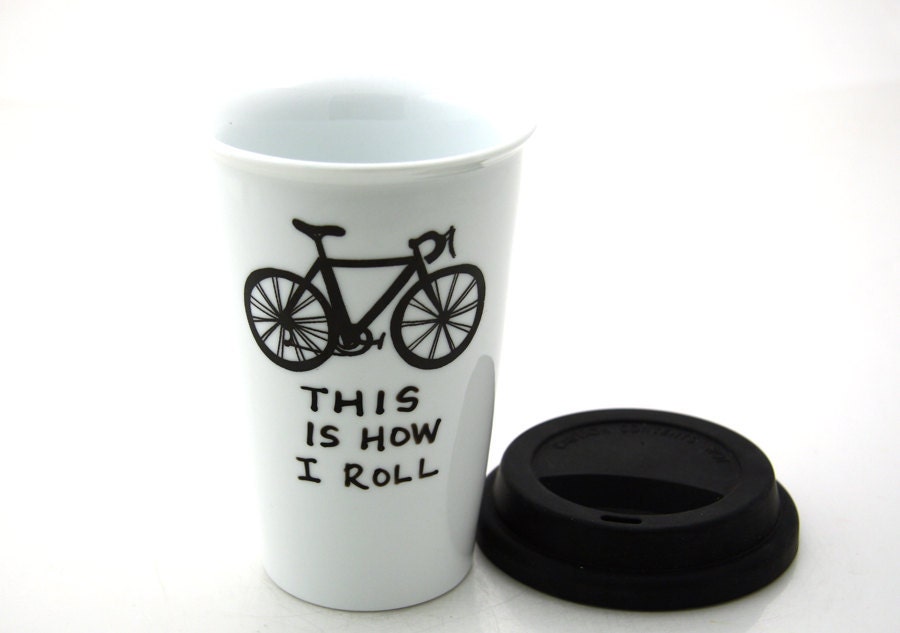 From top to bottom: $65, $24, & $18.
2. Get rid of those plastic K-Cups too…
K-Cups and other automatic, single-serve machines also create a lot of waste. Those little plastic containers add up. According to Mother Nature Network, "In 2013, Green Mountain (owner of Keurig) produced 8.3 billion single-use pods, called K-Cups, enough to wrap around the equator 10.5 times." While companies are slowly improving recycling possibilities (currently, only 5% of these pods can be recycled), it's important to consider the environmental impact of K-Cup waste.
Photo by Belegdil (deviantART).
3. Learn how to make coffee in new ways!
There are about a zillion ways to make coffee, even at home or at an office desk. Have you tried using a french press? It produces a smoky flavor that some folks find indispensable. Perhaps you would prefer having your own fancy pour-over for a single cup of coffee. Skeptics may call you a snob, but your friends and neighbors will be flocking to your home or office coffee bar for the best brew they ever did taste. Not only are these options more ecofriendly (paper filters are compostable with grounds, and french presses have a metal filter), but they are fun to work with!
Photo by marviikad (Flickr).
Having a delicious, fragrant cup of coffee, whether to start your day or cut the sweetness after dessert, can be done in a environmentally friendly way. Small changes to your lifestyle can make a big difference! Enjoy that next cup of coffee with just your morning paper, and not the paper cup.