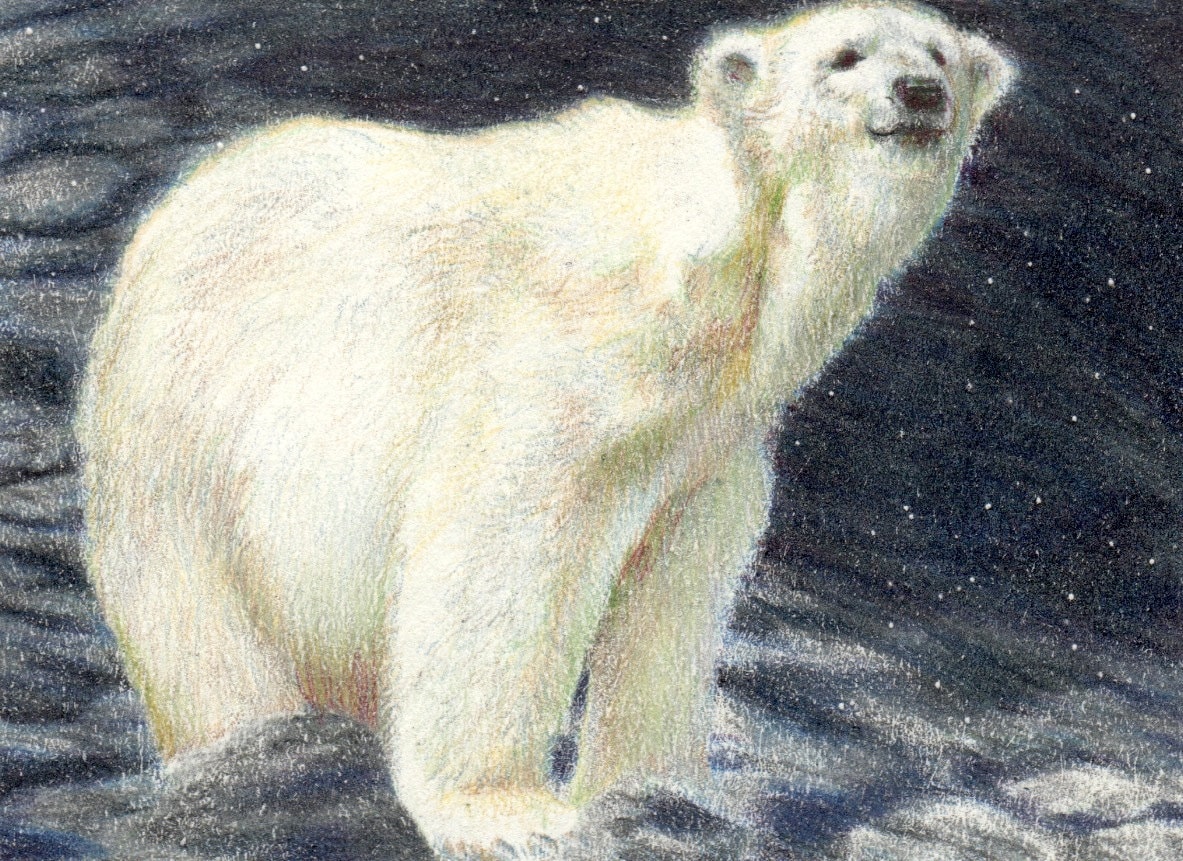 $13 on Etsy; $9 will be donated the Rainforest Action Network's Protect-an-Acre program.
Photo by David Robert Crews.
How 'bout that polar vortex, huh? Much of the United States is currently covered in ice and snow, which means that clearing driveways, sidewalks, and roads has been a big activity for many families and cities during the past couple of months. You can see the rock salt everywhere. While it helps to keep cars from slipping on icy surfaces and saves people from tripping outside their homes and workplaces, rock salt is a corrosive substance that can damage local ecosystems due to excessive salt runoff. Once the temperatures rise, all of that snow will melt and carry the salt into creeks, rivers, lakes, and more. Animals eating near these sources can die from salt poisoning. The paws of family pets will become irritated or even burned by the corrosiveness of salt. To avoid those consequences, consider one of these five eco-friendly alternatives instead!
Cat litter is commonly used to help with traction on icy paths, and it's easy to buy in bulk. Just remember to choose biodegradable, nature-based cat litter, as opposed to some chemical-rich materials.
Many municipalities use beet juice mixed with salt on their roads, because the carbohydrates in the juice keep ice from bonding to the pavement. Though the juice does not melt the ice by itself, it is less corrosive and can be perfect for treating smaller areas prone to icing over (like doorways).
Sand is a great alternative to rock salt, but it needs to be used sparingly. When used without moderation near storm drains, sand can cause flooding. It also has the potential to disrupt stream life when it enters waterways, so be mindful of its use.
Sawdust and related materials–gravel, straw, wood chips, peanut hulls, etc–are environmentally friendly, easy to obtain, and add traction.
Some commercial ice melters are salt-free and marketed as safe for pets. These are generally eco-safe, and also less damaging to concrete.
Give these five materials a whirl around your home to combat the next icy storm that heads your way, and share the tips with your neighbors. When we reduce our pollutive impact on the environment this winter, we'll see a more beautiful and thriving spring.
// Facebook // Twitter // Tumblr // Pinterest // Google Plus // Instagram //
Subscribe to our newsletter!
Posted by Mark Contorno.