More than $20.65 million is going towards projects in Pennsylvania for the protection of watersheds across the state, as announced by Governor Tom Corbett. Pennsylvania's Department of Environmental Protection will invest this money in over 100 projects to reduce nonpoint source pollution.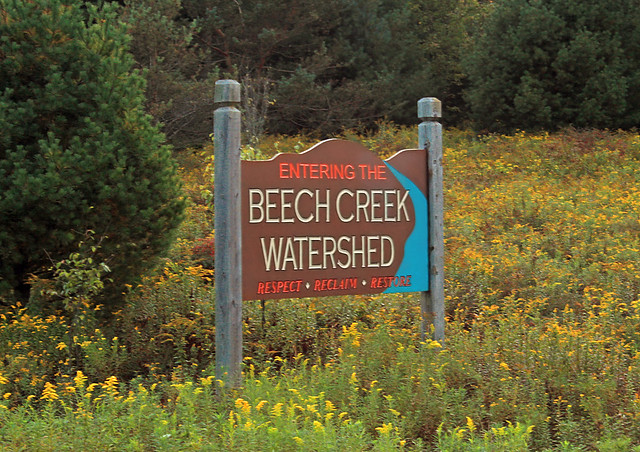 Beech Creek Watershed in Pennsylvania; photo by Nicholas Tonelli.
Three quarters of the money is coming from Growing Greener grants, a program funded by the Environmental Stewardship Fund. The rest of the grants are funded by the Surface Mining Conservation and Reclamation Grant, the AMD Set Aside program, and the U.S. Environmental Protection Agency's Section 319 Nonpoint Source Management Program (as part of the Clean Water Act).
Programs like Growing Greener address various issues concerning watershed protection, from farmland-preservation projects, upgrading water and sewer systems, adding local parks, and addressing land use for a community. The implications of these grants will have great impact on the health of the six major watersheds in Pennsylvania: the Potomac, the Susquehanna, the Delaware, Genesse, Erie, and Ohio. The grants are being used to support projects like green roofs, creek restoration, outreach initiatives, stormwater design, and more. The Pennsylvania Department of Environmental Protection provides a complete list of the different projects supported by Growing Greener.
Green City, Clean Waters Art Contest via Partnership for the Delaware Estuary: top & bottom.
Getting funding for all types of watershed initiatives can be a vital step for better protection of water sources. But for some of us action-oriented individuals, getting a hold of grants for smaller projects might be hard, especially if the project happens outside of a non-profit organization. Crowdfunding and partnerships through websites like Creeklife are a great way to start and fund smaller projects that do affect a local watershed. Small projects in nearby states like Ohio are addressing watershed protection around Lake Erie, through cleanup initiatives at places like the Ashtabula West Beach or a creek in North Perry.
Every little action counts, whether it's a large Growing Greener grant project or a small community-funded one. Become a part of the environmental solution!
Posted by Mark Contorno

// Creeklife's Facebook //