We've talked about environmental crowdfunding before. This is a more in-depth look at the process.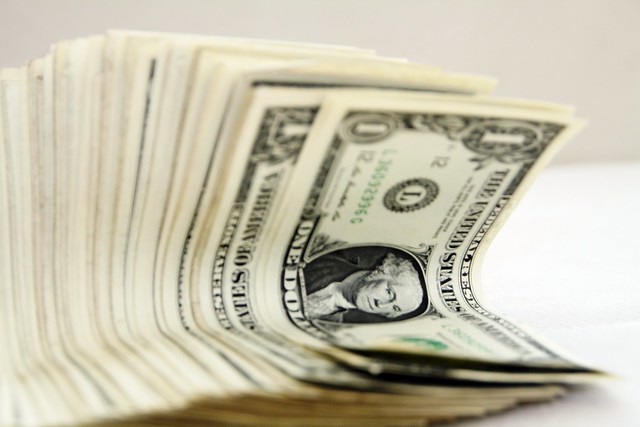 Photo by 401(K) 2012 (Flickr).
Raising money for an environmental project can be a project all by itself. Luckily, once someone figures out how to raise money to clean up a local creek (for example), they will then have the skills to fundraise for anything else. This may be particularly valuable to Eagle Scouts. But anyone can learn from crowdfunding guidelines:
Know why you're raising the money!
People and businesses are more likely to participate in fundraising efforts if you have a clear and detailed analysis of what it's going to take to bring your project to life. Choosing a random dollar amount isn't as impressive or as credible as planning ahead and calculating expenses based on real research. Sit down with a calculator. When someone asks how you're going to spend the money, your answer should be clear and detailed.
Photo by Circuito Fora do Eixo.
Have a promotional strategy!
Using your online social network is a great way to get the help of faraway friends and family (as well as their friends and family). But if you send a message to each person saying, "Can you please donate," then you're going to spend a lot of time in individual conversations, repeating the details and coordinating their donations one by one. Don't jump the gun: wait to post that status update until you have an efficient platform for sharing the details of your project and accepting donations.
Once you have that settled, it's time to share your campaign with the public. This entails more than just posting the link on your Facebook wall, although you should make sure to do that. Reach out further! Craft an email to the most influential and important people who you can access, especially those with local clout, in order to enlist their help in spreading the word about your project. There's no need to repeat the information on your campaign page, but ask them to share the link with their network of friends and associates, and explain why they should want to. You may decide to place phone calls or speak with some of them on a more personal level in order to get their support. Individual attention is worth it when you're talking to someone with significant influence.
Photo by Will Merydith.
Choose the organizations and businesses in your area who specifically serve the cause that you're working on. For example, if you're trying to re-establish wetlands on the edge of town, work with the city council, the parks and recreation department, the local chamber of commerce, and businesses that specialize in green construction or landscaping. Ask them about their grantmaking criteria, and ask them if they can share a link to your project on their business page. Maybe they will be willing to match donations, or provide tools and guidance.
Update your campaign page regularly. Publicly thank the donors who have chosen not to remain anonymous, and show enthusiasm for reaching milestones. Make a plan for where to donate excess funds or how you'll use them in the event that your campaign is too successful. It happens!
Most of all, don't curb your imagination more than necessary. That doesn't mean you should abandon rational concerns, but that you should try not to limit yourself. Maybe you don't know the head of the city council yet, but soon you will!
// Facebook // Twitter // Tumblr // Pinterest // Google Plus // Instagram //
Subscribe to our newsletter!
Posted by cougar dating sites totally free.