Kids playing soccer photographed by Susan Lloyd.
Nowadays, children are kept busy with school and extracurricular activities. Between math class and ballet lessons, there may not be much time to teach them about environmental action. But we all know that kids are curious about everything, from what makes plants grow to what happens to trash after you throw it out. Sometimes, they ask so many questions that you may not know the answers yourself, even if you make an effort to practice an ecofriendly lifestyle. If you're wondering how to get your kids more involved in saving the environment, here are a few easy ways:
Answer their questions. Sometimes, it's easy to get frustrated or tell kids that you just don't know the answers to all of their endless questions. But even if you don't know the answers, you can still note down the questions and answer them when you get a chance. Not only will this stimulate your kids' intellectual growth, but it will show them that you care about them AND about the environment.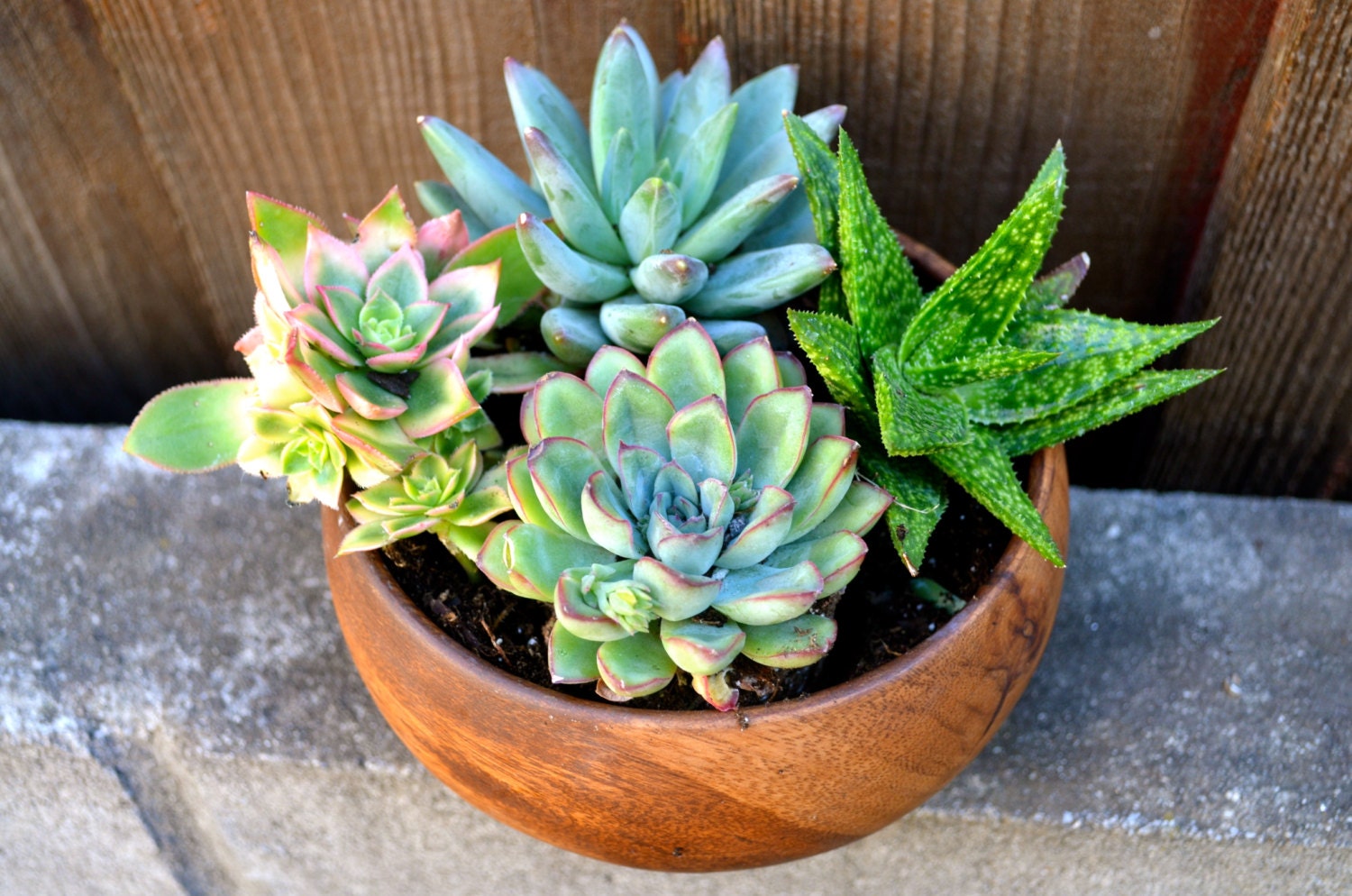 Succulents in a bowl available for $29.99 on Etsy.
Start gardening. If you're an avid gardener, why not give your kids a little patch of earth, or even just a pot, to grow something that doesn't take too much care? Succulents are very popular. Most kids only grow things when they have a science project. But it can be very fascinating for a child to understand the process of plant growth. They will also feel good about caring for something, no matter how small it is. And this will carry over later in life as concern for the environment.
Give them small rewards. The best way to teach a child something is by rewarding them in small ways. You could reward them with praise, or a little treat. Or you could reward them with toys for bigger things. For example, if a child remembers to recycle their soda can, you can praise them for doing it. If they collect fifty soda cans around the neighborhood, maybe give them a Beanie Baby!
Get outdoors. If you teach your kids to enjoy the great outdoors, they're more likely to grow up with an appreciation for Mother Nature. Take them camping if you can. If it's not possible to get out of the city right away, take them on walks in parks and point out different types of plants and flowers. This can be a very enjoyable family activity.
wonder of nature by Jonf728 (Flickr).
These are just a few ways to start involving your children in environmental action. Once they start becoming more ecologically aware, you will be surprised by the ideas they can think up!
// Facebook // Twitter // Tumblr // Pinterest // Google Plus // Instagram //
Subscribe to our newsletter!
Posted by Mark Contorno.